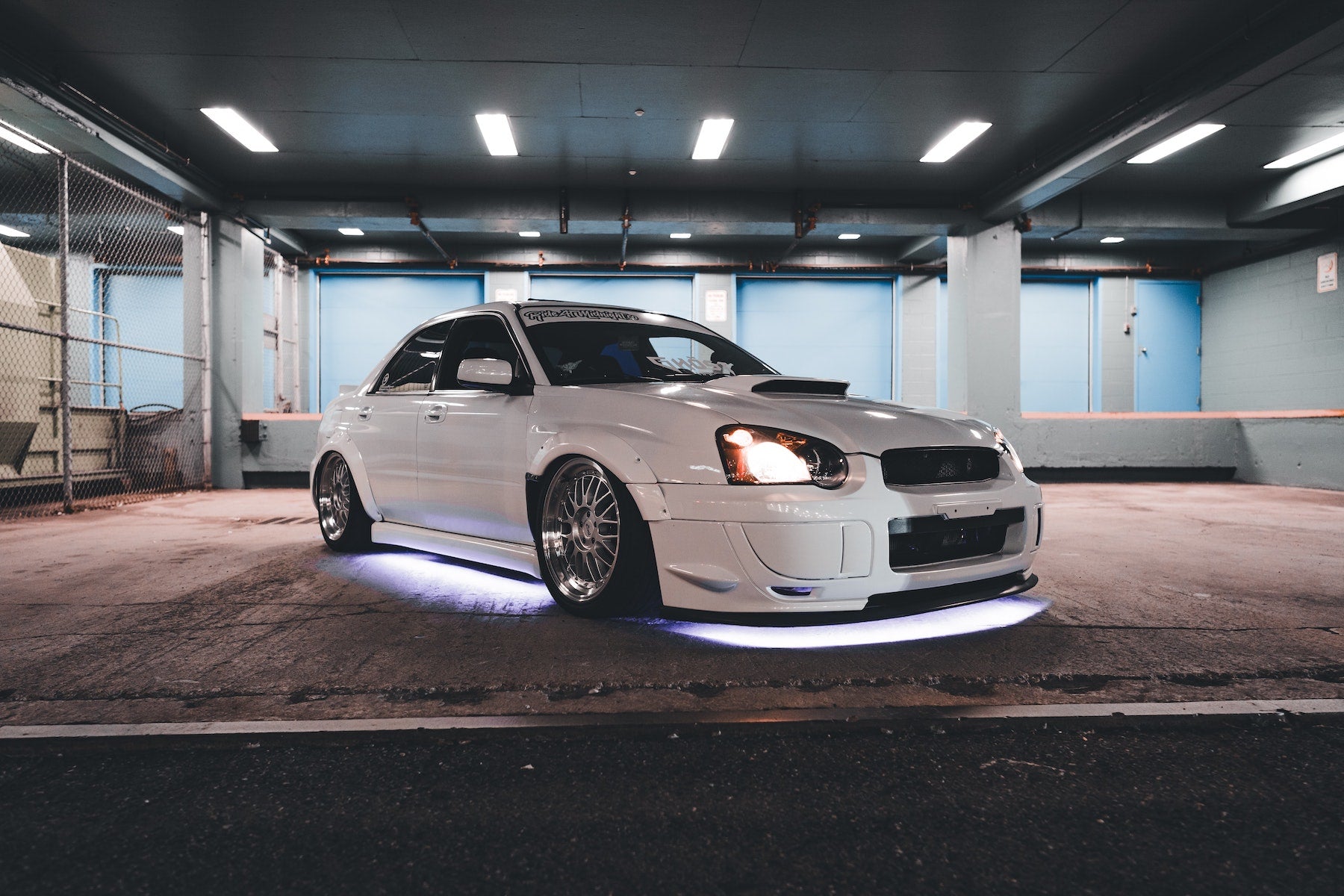 CAR UNDERGLOW & NEON LED LIGHTS FOR CARS
We're Ambient Car Vibes, your ultimate destination for interior and exterior LEDs, neon car lighting and vehicle accessories. Serving customers across the UK and worldwide, we are dedicated to delivering top-quality products.
Renowned for our exceptional car underglow kit and footwell lights, we have now extended our range of car lighting and added various car accessories to our selection.
We collaborate closely with our thriving community, helping drivers upgrade their car's aesthetic and set them apart from similar vehicle models on the road.
NEON LED UNDERGLOW LIGHTS FOR ALL CARS
Underglow has made a massive comeback in recent years and has become a popular addition for modified car enthusiasts.
Under-glow lights shine under your car giving your vehicle a cool floating effect. Quality kits provide brightness and functionality, with a range of colours and modes to choose from.
Each Ambient kit is designed with premium materials for durability and customer satisfaction.
Our Underglow kits are designed with 6 LED strip bars for a more advanced lighting sequence. The design makes for easier fitting, which speeds up the installation process. This is an upgrade on the standard 4 bar sets, that allow for a more functional kit.
Our sets come complete with a remote control, allowing you to turn your under glow lights on and off independently of your car ignition.
Ambient Vision
To give our community premium lighting to create their own style and atmosphere while upgrading their car mod.
We want to enhance your car's aesthetic and improve your driving experience.
Our premium LED lights for cars interior and exterior, offer a sleek and sophisticated upgrade to your modified car. Adding style, safety and practicality to your night drives.
No need to worry about faulty underglow, defective lighting or non existent customer service. At Ambient Car Vibes we look after our customers.
If you have any queries reach out to our team via our live chat!
★★★★★

Great product! Great service recommended to everyone

- NEON LED CAR UNDERGLOW KIT

Tom Parker

UK
★★★★★

Best purchase ever made! I'm in love with the lights and it was so easy to install and they work perfectly :)

- RGB LED HEADLIGHT STRIPS

Vera Paciencia

UK
★★★★★

Amazing arrived very fast only takes 1 week to Miami, illuminates more than you expect and the car looks excellent.

- INTERIOR CAR LED NEON STRIP LIGHTS

Liani

Florida, US
★★★★★

I noticed this company on Instagram and saw how great quality theirs were, for a really good price too, so I got them and they look amazing in the car and under the footwell's, bought a few times from these and I will continue to do so, really good

- INTERIOR CAR LED NEON STRIP LIGHTS

Jake Smith

UK
★★★★★

Good quality easy to install. Fast shipping!

- NEON LED CAR UNDERGLOW KIT

Lance

AUS